Pole Creek GC, Granby. Meadow and Ranch Nines by Denis Griffiths, 1983.
They have a new nine here that I have not played, which from what I understand goes up on the hill much more. The joys of the original 18 here are that the majority of the course sits down in the bottom of the valley, so it's not your typical mountain golf where you're facing bizarre uphill and downhill shots all day.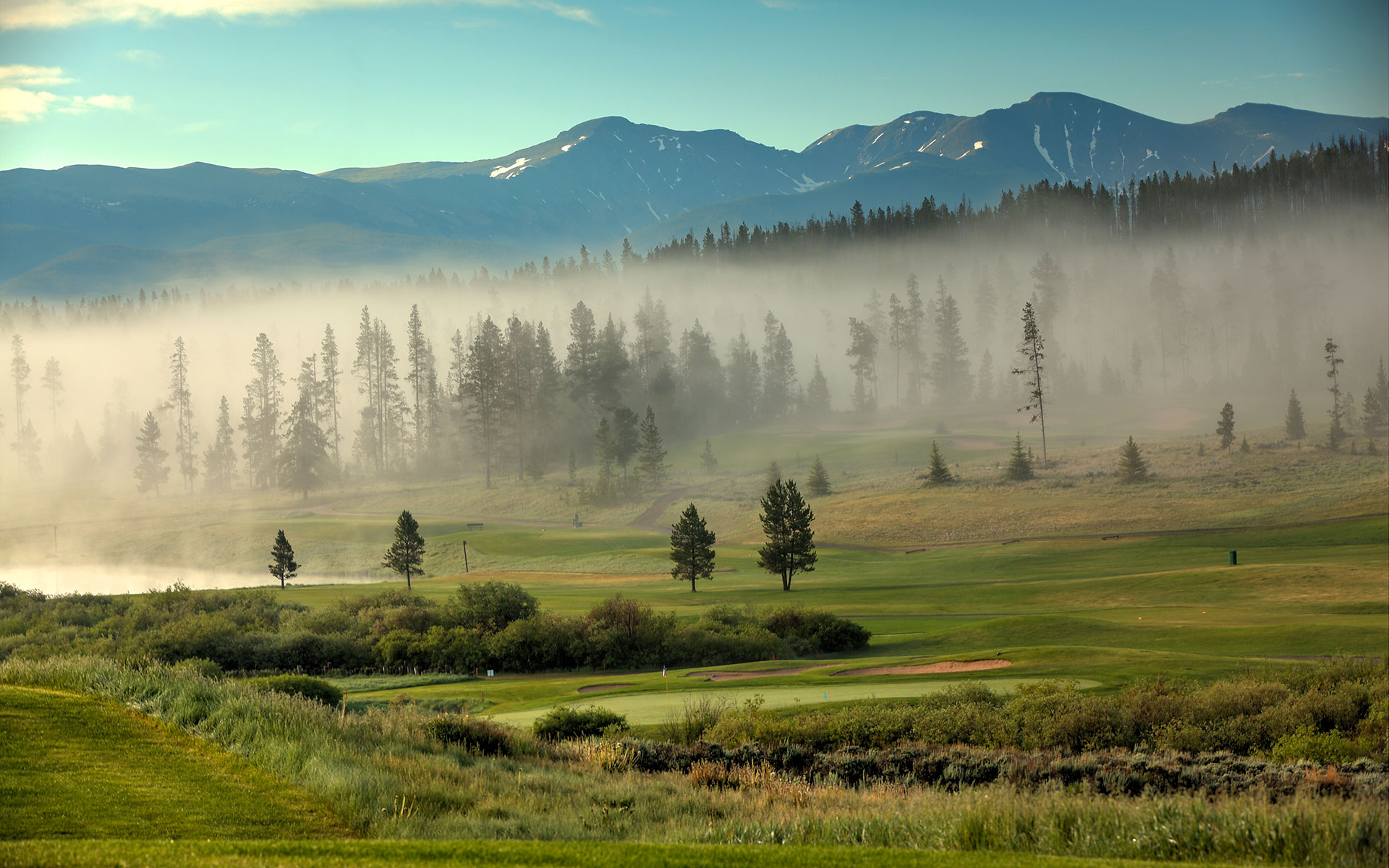 Of course, all the water wants to be in the bottom of the valley too, so these holes are rich with trouble—beaver ponds and creeks and marshes. This is a tough course, but but generally playable if you pick the right tee. The fifth on the Meadows is an interesting risk/reward example. 390 from the Blue or 340 from the white, there is fairway on either side of a wide creek. The carry isn't especially long, but the left fairway is narrow and the penalty for missing can be severe.
In all, the original nines here offer 58 bunkers and at least seven holes with water in play, including the seventh on the Ranch nine (the original 16th), which is nearly an island green in that there's no good place to miss with a creek short, right, and long, and a quartet of bunkers short left. From the 200 yard Blue tees this hole is fearsome. But the 145-yard White tee makes it feel much more reasonable.
At least when I lived in Colorado, this wasn't a very well known course; my impression is it still isn't. It lacks the publicity of a big name resort and it's not in the prime location of the Vail valley like so many of the highly-rated mountain courses. But it's not terribly far from Denver, just past Winter Park and is absolutely worth the drive. And the seventh on the Meadows, love it or hate it, is worth seeing if only to have something to argue about later on.
Colorado 3rd Decile [1999]