Mountain View, Denver. Ralph Hadded, 1983. NLE
This certainly was no great course, but it was among the places I learned the game and it was where I competed in (and won) my first golf tournament.
The course was a short 9 holes, wedged between the interstate and ever encroaching development, and played to par 33. But it was no pushover. It started with a tough par 4 with a green pushed hard against a pond. You then played consecutive par 3s down and then back up a hill. But the toughest hole was the lone par 5, which demanded a long (well, for an 8 year-old anyway) carry over a wetland and then played straight along the interstate to the left.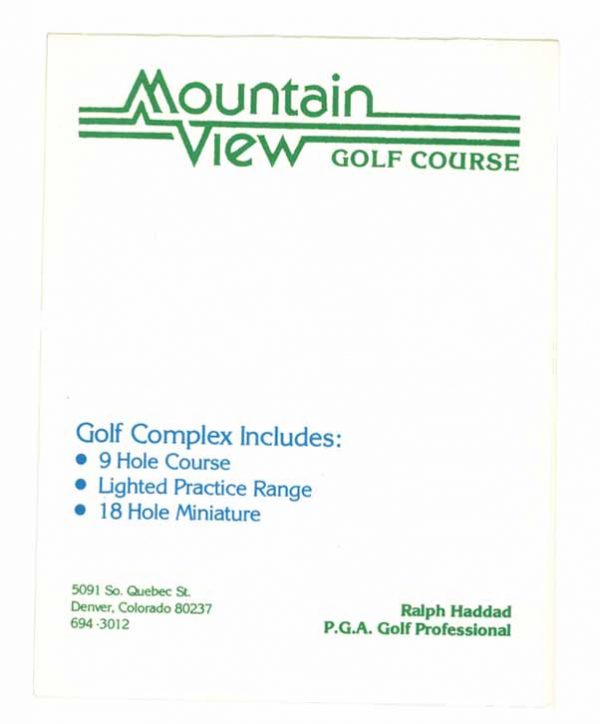 I learned the game at a handful of courses—munis, executive courses, and the odd retirement community course that welcomed a junior. Almost all of them are gone now and while quite a few courses have been built in the Denver area since I was young, precious few seem particularly welcoming to juniors (off the top of my head only CommonGround with it's free-to-kids short course fits the bill). It's a tough scene for golf's future.