Great Sand Dunes GC at Zapata Ranch, Mosca. Dick Phelps, 1989. NLE
I played here on the same team trip when we played Cattails in Alamosa. Maybe it was the contrast, but I loved this course, which felt like the kind of ranch course you'd make up if there was no course there to begin with. Some holes just went tumbling across the open property, others found little nooks of trees, streams were crossed, and the views were forever.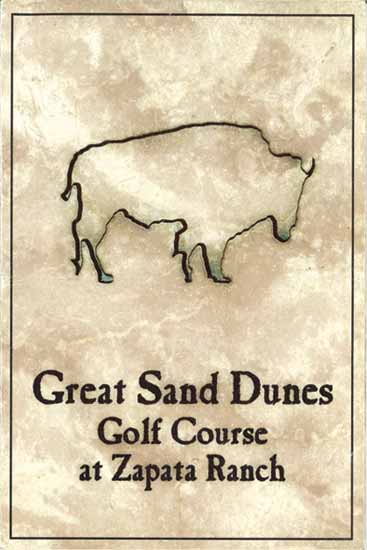 It was a few miles from the sand dunes monument itself, a bit of a misnomer in that regard, really more of a ranch course than a sand dunes course, but the Great Sand Dunes National Park is really the only thing around so it's a natural name. Then again since a fairly obscure national park is the only thing around, it's probably no surprise that it's gone, but it still makes me sad I won't have a chance to see it again.
[1997]