The Boulders Club. South Course by Jay Morrish, 1991.
I do think if I were a member at The Boulders, the North would get the majority of my play, but if you're a visitor the South is the course I would recommend. If you've seen photos of The Boulders, they're almost certainly of the South; it has a ton of eye candy. After a while, I think that can have its limits on the quality of the golf, but for a round or two this course is extremely memorable.
Things start with a bang, as the first asks for a good drive into a saddle to set up a spectacular downhill approach to the green, which is backed by a large pile of boulders.
The second is a semi-blind par 3 over another outcropping of boulders—the rocks obscure most of the right half of the green.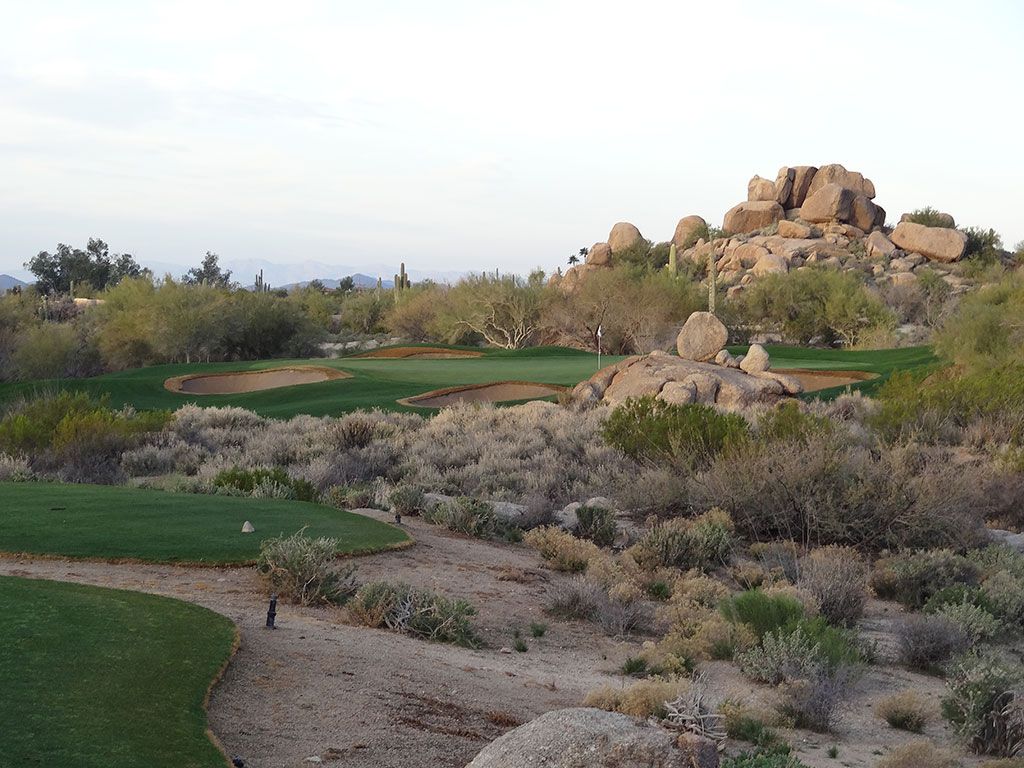 The 5th is the real showstopper—a par 5 with alternate fairways on either side of a wash, which then plays back up into a hill with a giant rock formation on top.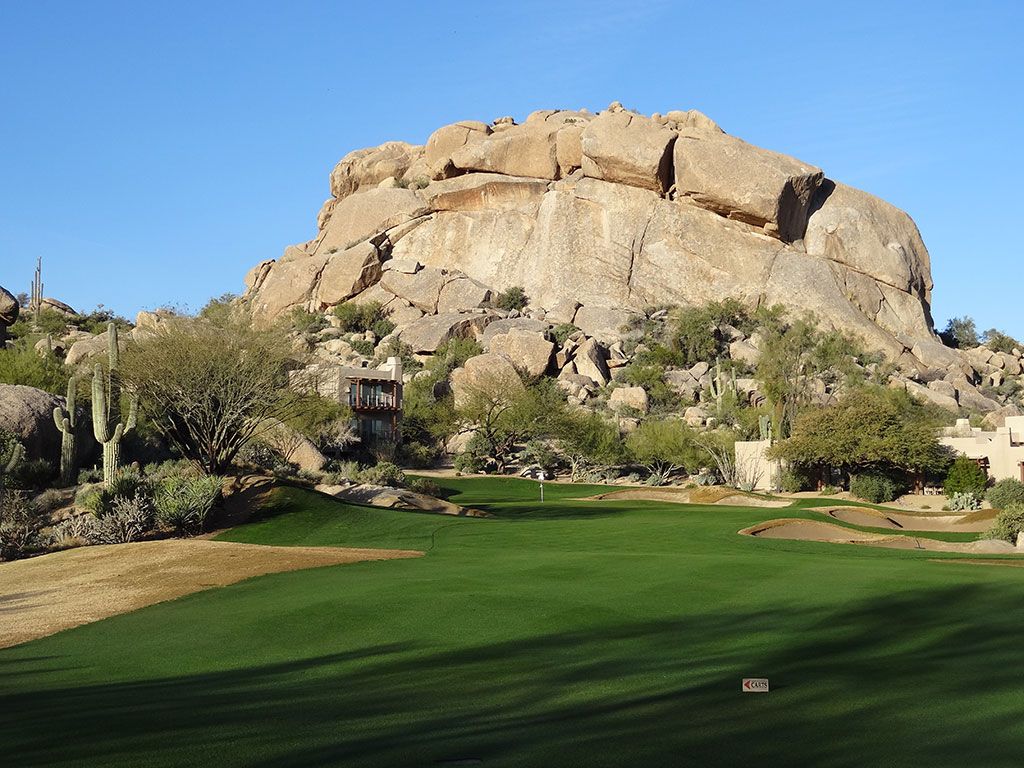 The sixth tee is set up by one of the large rocks and the shot from there plays over a road and a small pond. This is a tricky drive—the fairway is wide enough until about 235 off the tee, when the fairway turns hard right and narrows considerably. You need to either squeeze your drive into this narrow portion of the fairway or keep it in the left side to get the second shot over a palo verde that grows out of a bunker in the corner of the dogleg. The green is narrow and angled so that the farther down the fairway you can hit it, the better your angle of approach will be. Just 355 on the card, this short hole can bite in many ways.
There's solid golf throughout the back nine and more rocks to navigate starting with a set of back-to-back par 3s at 15 and 16 and then a long par 4 at the 17th where the second shot must carry desert and rocks to find a green set against a rocky hill.
The 18th is a reachable par 5 to a green guarded by a pond. It's somewhat out of character for the course but has the dramatic feel of a Tour finish, which is fitting in its own way, because by the end of the round you won't care how much the course has beat you up; you'll have had an adventure, and your camera's memory card will be full.
Arizona 2nd Decile [2016]